Xtend Barre Helps You Sculpt a Lean, Strong Physique
Xtend Barre is a 30-minute-a-day mix of cardio, Pilates, and ballet fundamentals that you can do at home with no barre required! Over the past few years, barre workouts have exploded in popularity. One such workout is Xtend Barre.
Created by Andrea Rogers, Xtend Barre is a fitness phenomenon with more than 40 studios worldwide that help people from all walks of life lose weight and build strength without the bulk.
Andrea's secret?
Combining the body-shaping benefits of a traditional barre routine with a fat-blasting calorie burn.
Using only a chair, you can start to sculpt a stronger, leaner body and burn major calories in just 30 days.
How Is Xtend Barre Different From Other Barre Workouts?
Traditional barre workouts focus on small, isometric movements to help you build strength. You'll feel the burn and you might even shake a little — a totally normal sign that your body is working.
While this workout program incorporates isometric exercises, Andrea kicks the intensity up a notch by incorporating dynamic, full range of motion movements.
Her workouts not only help you sculpt lean legs, defined arms, and a stronger core, but also burn fat with a healthy dose of cardio!
Do I Need a Ballet Barre to Do Xtend Barre?
Any sturdy chair, the back of a couch, or even a countertop will do.
Although some of the cast members in Xtend Barre use a ballet barre to perform certain moves, Andrea always demonstrates using a chair.
Is There Much Variety in Xtend Barre?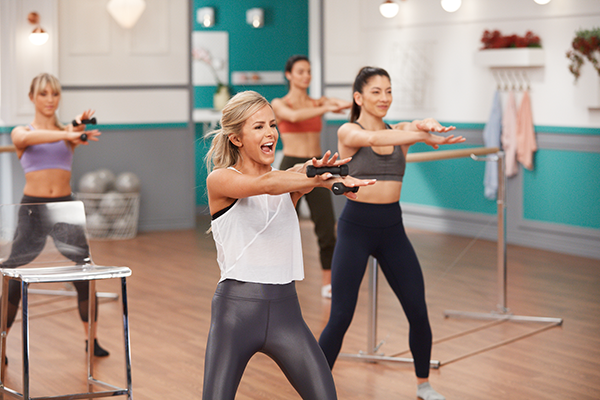 Andrea is all about mixing things up to keep your workouts fun, fresh, and challenging.
That's why her program includes tons of variety. Her total-body workouts are shorter versions of her traditional studio class.
In just 30 minutes, you'll move from arms to legs to booty to abs for an intense full-body sweat session.
Andrea also created half-hour workouts laser-focused on specific muscle groups.
There are upper-body-focused routines that help build strength and definition in your shoulders and arms, core routines that help you sculpt more defined abs, lower-body-focused routines that help you carve leaner legs, and booty routines that help you shape a firmer, more lifted backside.
Rest assured cardio lovers, Andrea didn't forget you! You'll enjoy cardio the Xtend Barre way with lots of fast-paced moves performed at the barre (or chair).
To round out her program, she's also included flexibility and balance routines.
With so many types of workouts to choose from, you'll always feel challenged — and you'll never get bored!
Who Is Xtend Barre for?
Xtend Barre is for anyone who wants to achieve a lean, graceful physique without bulking up or having to do an extreme, high-intensity workout.
You don't need any previous barre experience to do Xtend Barre.
Andrea demonstrates every single move in each workout and includes both modifications to help you get familiar with the exercises and progressions to help you crank up the intensity.
Do I need to have dance experience to do Xtend Barre?
You do not need to have any dance experience to achieve great results with Xtend Barre's workouts.
Xtend Barre for BOD even includes a short introduction that walks you through many of the fundamental Pilates and ballet moves you'll do throughout the workouts.
What Other Equipment Will I Need?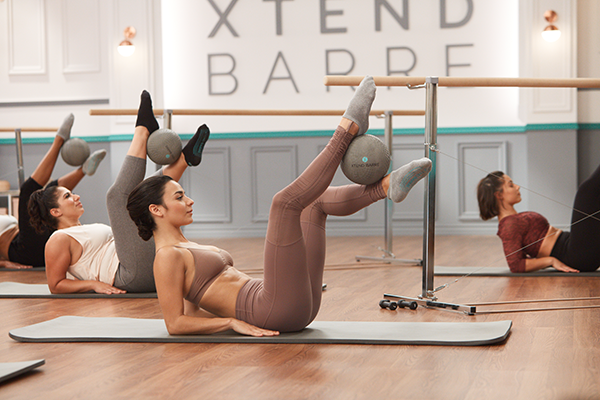 A chair is the only required piece of "equipment." But if you want more of a challenge, you can also add resistance by using a playground ball, a resistance band, and/or a set of light dumbbells (one to three lbs. each).
Andrea and her cast demonstrate moves with and without the optional equipment, so you'll be able to follow along no matter what.
We also recommend wearing grip socks if you plan to do the workouts on a smooth floor.
Who Is Andrea Rogers?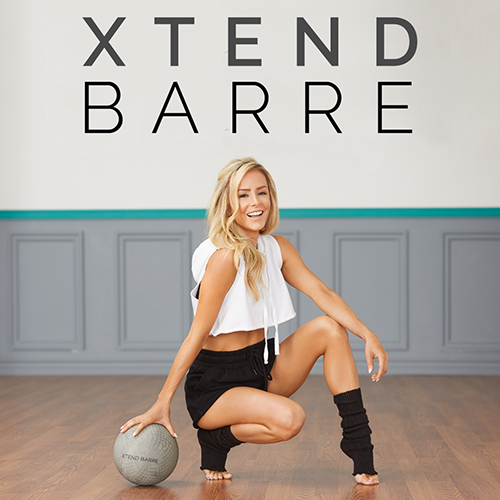 Ever since she was a child, Andrea Rogers has craved movement. She took up ballet at the age of three and by 16 she had already choreographed her first dance.
After spending years as a professional dancer, her love of movement and passion for teaching led her to pursue a career as a classical Pilates instructor.
Over time, she began to incorporate her ballet and dance background into her Pilates routines. When her students got great results and kept asking her "Hey, can we do more of that barre stuff?" she knew she was onto something.
In 2008, Andrea officially began teaching Xtend Barre in Florida, and to this day her students keep the classes packed.
There are now 40 studios worldwide and now the Xtend Barre experience is available in your home with Beachbody On Demand.
From the Beachbody On Demand Blog –  | BY: Beachbody