BODi Health Esteem rejects the Imperfection Economy's fitness and nutrition solutions because most adults don't want to be told what to do. Scroll down to read the rest of this post from Carl Daikeler in the Beachbody On Demand Blog.
We recently wrapped this year's first Super Weekend gathering of coaches all over North America, the U.K. and France — and of all the exciting new topics discussed, one ruled them all: "What is Health Esteem, and why are we changing the name of the platform from Beachbody to BODi?"
I'm getting asked this a lot lately. Here's the answer.
There is a massive untapped market that rejects the Imperfection Economy's fitness and nutrition solutions because most adults don't want to be told what to do. They don't want to sacrifice enjoying life. And they don't want to be made to feel they're unworthy unless they're pursuing a physical ideal.
Here's why that matters: More than 150 million adults in North America are showing us they don't think the result is worth the sacrifice, and they don't want to spend time and money on the prospect of failing or adding more judgment to their lives.
But they do want to feel good — and they want to be healthy.
That is a massive market that needs a solution — one that doesn't make them feel like shit about themselves in their pursuit of getting and feeling healthy. A platform that offers proven, comprehensive solutions without a judgmental subtext will help them succeed and feel welcome.
And the barrier to entry is low: Simply replacing high-sugar/high-calorie dessert habits with a delicious superfood swap is a good place to start. "Don't want to work out? I get it. How about dessert?"
This is an opportunity to help millions of people enhance their enjoyment of life and achieve healthy/predictable weight loss while supporting their self-esteem at the same time.
That's Health Esteem, a new category that helps people feel good about themselves and take action to get healthy — on their terms.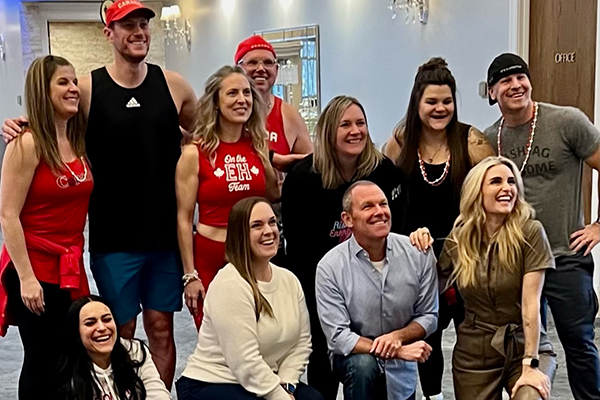 With our vast array of programs and approaches, and the integration of new positive-mindset master classes each month, we are transforming into the company that can help those 150 million people seek and achieve high Health Esteem.
So, we're changing our name from Beachbody to BODi, because we reject the premise of the Imperfection Economy, which prioritizes physical appearance above all else. We're instead moving toward this new, holistic category — Health Esteem — and a name to reflect our evolution.
"Results" and aesthetics still play a role — people care about how they look, and our tools are powerful. But that's secondary to how people want to feel, because people are happiest when they feel good. And happy customers are the best customers.
We are becoming the world's first Health Esteem Platform, where it always feels good to be yourself while you work on yourself. And we're celebrating this category all January, the officially recognized World Health Esteem Month.
We've had a good 24 years as Beachbody. We helped a lot of people. But we're taking our foot off the brake and shifting into a new gear as we simplify what it takes to get healthy and happy — and it's resonating like nothing we have done before.
We are BODi. And this is Health Esteem.